The city of Onalaska is receiving a $250,000 state grant to help finance construction of the Great River Residences located in the city's downtown.
The Community Development Investment Grant from the Wisconsin Economic Development Corporation will support construction of a 102-unit multi-family residential building as well as a 2,000-square-foot commercial space to accommodate a bistro or cafe.
The Great Rivers Residences will be built on a vacant, blighted former industrial property overlooking the Black River. The land is owned by the city of Onalaska.
Rindfleisch"One of WEDC's top priorities is to help communities invest in revitalizing their downtowns to encourage economic growth," said Mark R. Hogan, secretary and CEO of WEDC, the state's lead economic development organization. "This project not only offers a substantial, efficient solution to the housing shortage in Onalaska, but will also create jobs and equity in a formerly underutilized area."
"Successful downtown redevelopment is often a balance among the three focus areas of live, work and play," City Administrator Eric Rindfleisch said, according to a statement issued by WEDC. "The Great River Residences project will enhance the city of Onalaska's downtown living options for those who wish to enjoy our beautiful parks and trails, as well as support our new and existing downtown businesses. The city of Onalaska is proud to partner with a visionary developer like Three Sixty Real Estate Solutions LLC and is thankful for the assistance of WEDC towards the completion of this important project."
Marvin and Michelle Wanders of Three Sixty Real Estate Solutions LLC and investor Ben Thorud have started a single-purpose LLC, GRR LCC, for the construction. The project, which began in April, includes a capital investment of more than $15.7 million and is anticipated to be completed by June 2020.
"GRR LLC will be a catalyst in strengthening the urban core of the city of Onalaska. This new housing development is a critical addition for our local companies in offering housing options for incoming employees relocating to this area," said Michelle Skemp, marketing director for Three Sixty Real Estate Solutions LLC. "As with most infill redevelopment, site-related costs are much more significant, which creates a gap in funding. The collaboration with the city of Onalaska and WEDC was the solution to filling this gap that will create a significant investment into the urban core."
The Great River Residences will be adjacent to the city's Great River Landing and the trailhead for the Great River State Bicycle Trail. Located along Hwy. 35 and the waterfronts of Lake Onalaska and the Black River, the residences will be near the newly established Dash Park, just steps from Onalaska's downtown.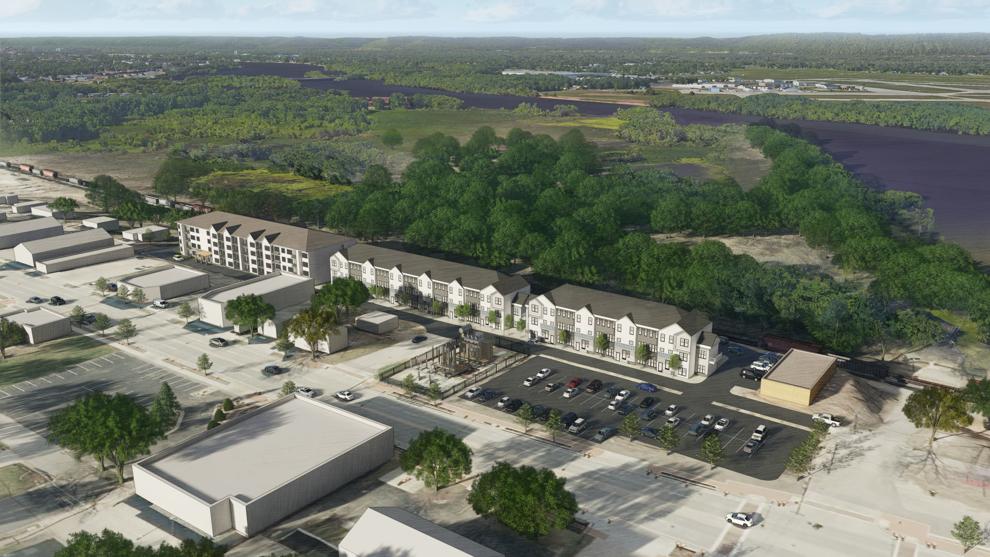 This project has the potential to turn the underutilized land into a high-value, mixed-use development with direct access to waterfront amenities and public parks. Providing more than 100 residential units and additional restaurant or retail businesses to enrich Onalaska's downtown, the new development is expected to add more than $200,000 a year in additional property tax revenues.
The project is expected to create 50 full-time equivalent positions during the demolition of the current structure and throughout the process of refurbishing the site and construction, according to WEDC. Once finished, the development will require three to five direct full-time positions, as well as additional indirect positions. Additionally, the retail space is expected to employ about 10 to 15 additional service positions."I am pleased to see the city of Onalaska partner with WEDC in receiving this grant to revitalize and create a more vibrant downtown," said state Sen. Jennifer Shilling, D-La Crosse. "By investing in community and small business development, we can expand economic and housing opportunities for families and entrepreneurs."